Fun time at Cosanostra Skatepark for the Realaxe Girl Weekend.
Art display and customization of games.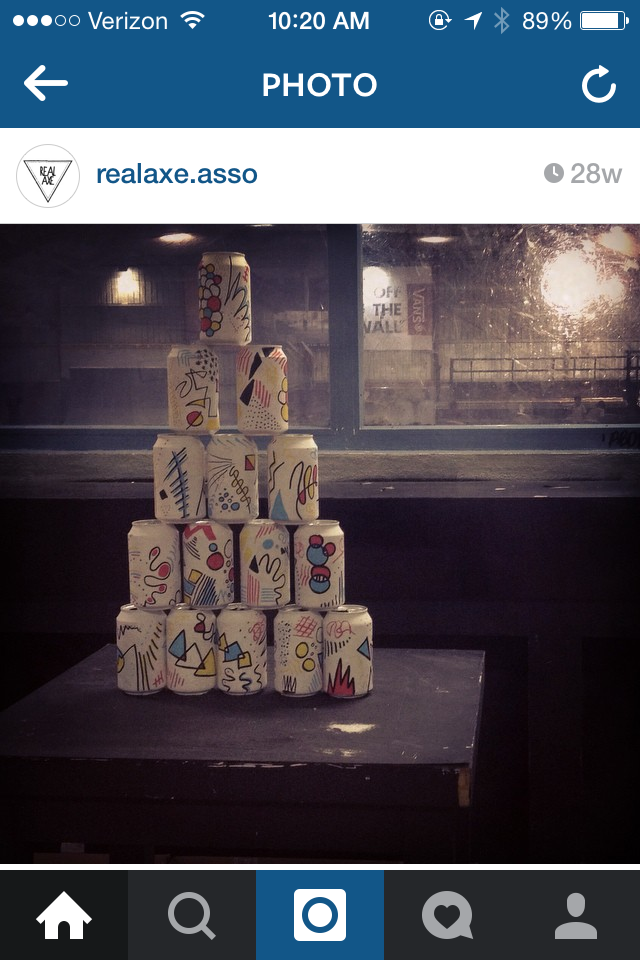 I got connected to Bianca Gonzalez through Mike Kershnar. She came from San Francisco on visit to Paris. Since day one we met, we became really good friends. On that day she mentioned she had the will to organized an art show downtown Paris. I had her met Antoine Villotte who works at Studio Délos and there the project started to be real.
The exhibition Make Shift was borned after 4 days: a trade of art where fine art artists, illustrators, photographers and musicians came together.
FEATURED ARTISTS:
Antoine Villotte (Photography)
Kate Murray (Photography)
Corinne Séguin (Installation)
Bianca Gonzalez (Installation)
Kamel Gondry (Photography)
Michele D. Arthur (Photography)
Camille Devallois (Illustration)
E$$AY DE ACIDBOY$F
and special guests
-----------------
MUSIC PERFORMANCE:
Surprised guests
-----------------
LOCATION:
Studio Délos
76 rue Saint Maur 75011 Paris
-----------------
THANK YOU TO BIANCA, STUDIO DELOS AND SUPPORTERS:
LumpSum Magazine
Realaxe Association
Klap

This group show at 4Art Gallery, Chicago have participated. The theme of the exhibition was Mardis Gras something we're celebrating in France. I used to disguise for the occasion so I went for the basic use of mask.